Dynamics 365
Manage your business from end-to-end in the cloud. Dynamics 365 combines integrated ERP and CRM functionality to help companies support customers, plan and track operational activities, and manage core financials.
Connect with our team
Unleashing performance with proven business technologies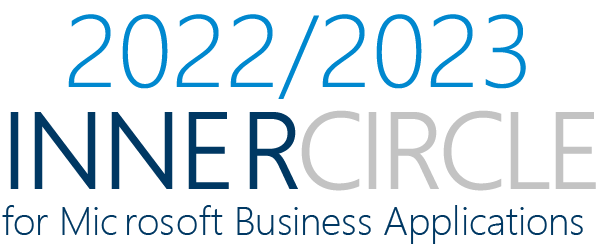 Our Business Applications Group is your one-stop-shop for technologies designed to address unique business challenges. As certified experts in leading systems, we're dedicated to transforming the way your business operates. Our experts will help build your roadmap to Microsoft Dynamics 365, a comprehensive business system aimed at streamlining processes, unifying business units, and equipping teams with modern systems to stay ahead of the competition.
Expert support for your Microsoft business systems
From Dynamics 365 to SharePoint, Teams, PowerApps, and more, Quisitive offers expert support for all your Microsoft business systems. Discover how we can help your business maximize its IT investments.
Streamline Business Processes
Microsoft Dynamics 365 brings together multiple business systems for improved productivity and collaboration in your organization.
With Quisitive's expertise, you can effectively navigate the complexities and harness the full potential of this powerful platform.
Equip Your Team with Modern Systems
Embrace the power of Dynamics 365 and ensure your team is equipped with cutting-edge systems.

Quisitive can help you leverage this technology to get ahead of the competition.
Unify Business Units
Dynamics 365 breaks down silos and creates a cohesive business environment, driving collaboration and efficiency.

Quisitive can guide your team to better unity and synchrony across all departments.
Quisitive offers complete support for core Dynamics technologies.
We have extensive vertical experience across customer relationship management, marketing, human resources, and enterprise resource planning.
Get started
Plan your Dynamics 365 transformation with Quisitive
Transforming your business with Dynamics 365 requires careful planning and expertise. Let Quisitive guide you through the planning, implementation, integration, support, and training phases of your transformation.
Take the Dynamics 365 Migration Assessment
Explore our assessment approach where we evaluate your current state and outline the best plan for migrating your organization to Microsoft Dynamics 365 without disruption.
Dynamics On-Prem to Online Assessment
Innovate with a turnkey solution in the cloud and integrate every part of your business. This assessment will provide a clear roadmap for how to move your Dynamics technologies to the cloud.
Unparalleled expertise to guide you
With our highly tenured team of business, finance, and technology professionals and more than 4,000 clients worldwide, Quisitive's Business Applications Group is the perfect partner to guide you through all stages of your business technology transformation — from planning, implementation, integration, support, and training.
Ready to accelerate your business transformation with Dynamics 365?
Contact us to learn how Quisitive can help your organization implement Dynamics 365.