Leadership and Board of Directors
Get to know our team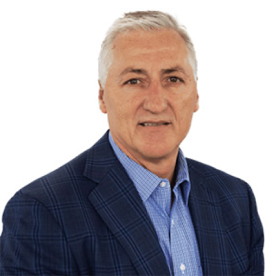 Mike Reinhart
Tami Anders
Scott Meriwether
Terri Burmeister
Lane Sorgen
Jana Schmidt
Steven Balusek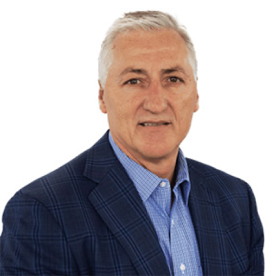 Mike Reinhart
Dave Guebert
Nick Lim
Scott Meriwether
Amy Brandt
Laurie Goldberg
Darcy Morris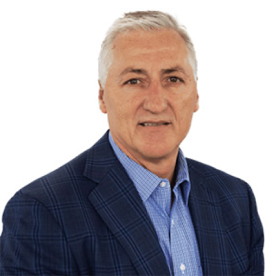 Mike Reinhart
Founder and CEO
Mike Reinhart founded Quisitive in 2016 and serves as its Chief Executive Officer and Board Director. With more than 20 years of experience leading national Microsoft IT services firms, Mr. Reinhart has a strong reputation with Microsoft leadership. Prior to founding Quisitive, he was the co-founder and President of RBA Consulting, where he provided the vision and strategic direction for the company. Mr. Reinhart's previous experience also includes serving as Vice President of the Microsoft National Practice for Born Information Services and working at Medtronic, where he was responsible for IT strategy and technology implementation for corporate shared services and international systems.

For more than 15 years, Mr. Reinhart's IT services companies have been part of the Microsoft National Systems Integrator program and won numerous partner awards including Innovative Technology for Good Citizenship Partner of the Year in 2013 and U.S. Partner of the Year Finalist in 2018.
Dave Guebert
Member of Board of Directors
Mr. Guebert joined Quisitive's Board of Directors on August 13, 2018 as a Director and the Audit Chair. Mr. Guebert is an experienced financial professional and business manager with more than 35 years of experience in finance and accounting. Mr. Guebert recently served as the Chief Financial Officer of Mind Medicine Inc. He also serves as a member of the Board of Directors for Legend Power Systems and Discover Wellness Solutions, Inc. Mr. Guebert has a Bachelor of Commerce degree (University of Saskatchewan) along with both CPA (CA) (Alberta) and CPA (Pennsylvania) designations.
Nick Lim
Member of Board of Directors
Nick Lim is a Managing Director of FAX Capital Corp., which he joined in 2019, and has approximately 20 years of experience in the financial services industry. Prior to joining FAX, Mr. Lim spent two years with Hamblin Watsa Investment Counsel, Fairfax Financial Holdings Limited's investment management subsidiary, where he served as Vice President focused on private investments, credit investments and real estate.
Prior to that, Mr. Lim served seven years at Brookfield Asset Management in the private equity group and public securities group as a member of their respective investment teams. While at Brookfield, Mr. Lim was involved in the turnaround of North American Palladium, a publicly-listed specialty metals company. Mr. Lim is currently a board member of Carson Dunlop & Associates Ltd., a leading home inspection services and technology platform, and previously sat on the boards of Toys "R" Us Canada and Trisura Guarantee Insurance Company.
Mr. Lim graduated from the University of Toronto with a Bachelor in Applied Science (Industrial Engineering) and is a CFA Charterholder.
Scott Meriwether
CFO & Corporate Secretary
With over 15 years of experience in public and private company finance and in payment processing and software, Scott's diverse experiences across finance, operations, M&A and investor relations delivers strategy and execution to Quisitive. Scott has a depth of knowledge in executive management, financial analysis and forecasting, SaaS delivery, capital markets and financing, and corporate governance. Scott will lead Quisitive's corporate finance team, serve as Corporate Secretary, and support investor relations and M&A. Scott holds a bachelor's degree from the University of Tennessee, Knoxville and is a Certified Public Accountant (inactive), licensed in the state of Tennessee.
Amy Brandt
Member of Board of Directors
Amy Brandt joined Quisitive's Board of Directors on July 5th, 2022, as a Director. Ms. Brandt joins Quisitive with over 20 years of successful experience as an accomplished entrepreneur and senior executive. Today, Amy is the Operating Executive Director at Serent Capital. Serent Capital is a leading lower-middle market private equity firm focused on investing in high-growth service and technology businesses. Amy works closely with the portfolio company management teams as a hands-on resource providing oversight, guidance, and support. Previously, Amy was the president and chief executive officer of First American Docutech. She currently sits on the First American Advisory Council. In addition to her executive career, Amy currently serves on the boards of Maxwell, InhabitIQ, SunToWater Technologies, and the Institute of International Education.

Amy holds a JD from Arizona State College of Law and a BA in political science from the University of South California.
Laurie Goldberg
Member of Board of Directors
Laurie Goldberg joined Quisitive's Board of Directors on June 28, 2021, as a Director. Mr. Goldberg joined Quisitive with nearly two decades of experience as a public company executive. Currently, he is the Chairman and CEO of People Corporation, a leading independent Canadian provider of group benefits, group retirement, and human resource solutions. As the founder of People Corporation 14 years ago, Mr. Goldberg transformed the company from a regional firm to a renowned national organization that is the fastest-growing firm in the group benefits, group retirement, and HR industry in Canada. Prior to his tenure at People Corporation, Mr. Goldberg was the President and COO of Assante Corporation, a TSX listed company, one of Canada's largest wealth management firms. He also served as a Managing Partner with Arthur Andersen (now Deloitte). Mr. Goldberg currently sits on several public and private company boards.
Mr. Goldberg holds a Bachelor of Commerce degree from the University of Manitoba and is a Chartered Accountant.
Darcy Morris
Member of Board of Directors
Darcy Morris has served as the Chief Executive Officer and Co-President of Ewing Morris & Co. Investment Partners since co-founding the company in 2011. Darcy is currently on the board of directors of The Caldwell Partners International Inc. and previously served on the board of ZCL Composites Inc. and Cedar Realty Trust. In addition, he is the former Chair of the Art Gallery of Ontario (AGO) Foundation and former Treasurer of the Toronto Public Library Foundation. Prior to co-founding Ewing, Darcy was a Portfolio Manager at MacDougall, MacDougall & MacTier Inc. and an Associate at Burgundy Asset Management. Darcy received an Honours Bachelor of Arts (Political Studies) degree from Queen's University in 2004 and was awarded the Canadian Investment Manager designation in 2010.